Friday is here, can I get a hallelujah from the choir?
Guess what--I actually don't have a wedding this weekend. Are you shocked or what?! I know, I'm pretty surprised myself. So this weekend will be low key and wonderful.
Let's write some letters, shall we?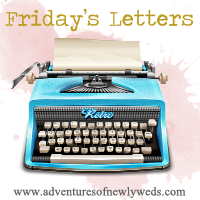 Dear Sister...
I can't believe we're going wedding dress shopping for you today! It absolutely blows my mind that you're old enough to be marrying your Prince Charming...I'm so excited about today and I can't wait to help you find your dream dress. It's going to be a fabulous girls day--just what I need.

Love, your MOH
Dear UVerse...

Yep, I STILL hate you. It's officially been 10 (yes TEN) weeks since we started this whole process, and we STILL don't have cable or Internet. Thanks for canceling my appointment for the 3rd time. I swear, if I could find some AT&T executive, I'd punch him where the sun don't shine. It's getting a bit ridiculous.

Hate you a lot, One Pissed Off Customer
Dear PhotoBooths...

I wish my life was just one big photo booth. I think every place we go should have one set up so we could document every day like these pictures below. I want to blow these up and make them wall paper in my house. My friends are crazy and I love it. A big fan of yours, Miss not so Photogenic
Dear Grey's...
I know I've seen all of your episodes at least 2 times, but I just can't help watching you over again. And yes, I still cry during all the best episodes. I just can't get enough of you. I'm super ready for your new episodes. Hurry up, Fall!

Always and forever, A Miranda Bailey WannaBe
Dear KLove...

Thanks for being my go-to radio station. You're the only station I ever listen to anymore, and you're a huge blessing in my life. Thanks for this quote that I heard yesterday: "Don't let your relationship with Christ be a 'miserable have-to' but rather a 'marvelous get-to." Amen, right?

Love, your biggest fan
Dear pizza and chocolate chip cookies and cheesecake and tacos and burgers...

I can't get my mind off you...and I might just eat some of you this weekend. I'm in serious need of a little diet break!

Sincerely, a fat girl currently eating a Lean Cuisine
Dear best friends...

Can y'all please come back into town soon? You know you wanna. This weekend is going to be so strange not having 17 girls around me constantly. I don't know if I'll know what to do with myself! I'm already planning our next reunion. I love y'all and am so thankful for the best girlfriends a girl could have!

Love y'all long time, Rach
Happy Friday, girlfriends.
Hope your weekends are filled with happiness, rainbows, butterflies, and all those good things! Love y'all dearly. Make this weekend the best yet :)